Tullahoma High School
Class Of 1982
In Memory
Karen Brewer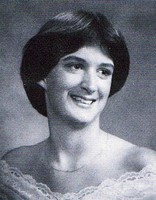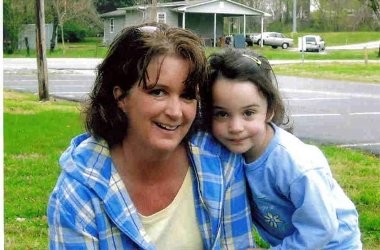 Karen ("KK" to her family) passed away Jan 31, 2007 due to sudden cardiac arrest at her home. Karen had one biological child, Emilee who was 3 years old at the time. She had three step children and she was married to Troy Branch. Being a mother was Karen's greatest joy. She was an active member of Estill Springs Baptist church and was the coach of the 5 y/o Upwards basketball team at the time of her passing. Karen had been the office manager for Dr. Michael Tepedino for over ten years. KK is greatly missed by her family and all the friends whose life she touched throughout the years.
Tullahoma News; Date: Feb 4, 2007; Section: obituaries; Page: 7
BRANCH, Karen Brewer, 42, of Estill Springs, passed away Wednesday, Jan. 31, 2007, at her residence. Mrs. Branch was born in Manchester, the daughter of the late Cecil Larry Brewer and Era "Wooty" Buchanan Brewer, who survives. She was the office manager for Dr. Michael Tepedino. Mrs. Branch attended First Baptist Church in Estill Springs. She was the Upward Basketball coach and loved scrapbooking. Mrs. Branch was a loving mother. In addition to her mother she is survived by her husband, Troy Branch; one son, Matthew Branch; three daughters, Amy Branch, Arica Branch and Emilee Branch, all of Estill Springs; sister Laurie Brewer Boone, Tullahoma; five nieces, Laken Elizabeth Boon, Kaitlyn and Lauren Cunningham, Anna Hargrove and Shelby Dowdy and three nephews, Landon Harrison Boone, Jason Cunningham, and Camron Hargrove. Visitation with the family will be from 5 p.m. to 9 p.m. today, Feb 4. At Tullahoma Funeral Home where funeral services will be conducted at 10 a.m. Monday Feb 5, with Bro. Jim Patton officiating. Burial will follow in Rose Hill Memorial Gardens. In lieu of flowers the family requests memorial donations be made to the American Heart Association or Estill Springs Upward Basketball. Tullahoma Funeral Home in charge of arrangements.