Tullahoma High School
Class Of 1982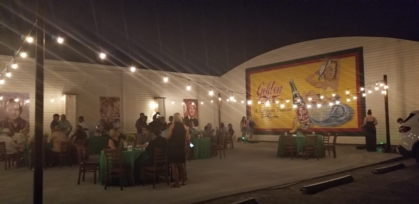 THS Class of 1982!
You are invited and please share the news with any classmates you know!!!
Personal invites will not be sent out in an effort to reduce cost.
Keep those donations coming!
YES! your personal checks are welcome! A big THANK YOU to those classmates who have already donated to help us cover startup reunion costs!!! If you have not already, please consider making a donation. Lots of small donations can make a big difference!
Our 40 Year Class Reunion is confirmed for Saturday, October 1st from 6:00 PM until midnight. The reunion will be held at the Sundrop Shoppe's new outdoor patio in downtown Tullahoma--block of 217 NW Atlantic St, Tullahoma, TN 37388. The committee is still finalizing details. The feedback we received was for a simple, scaled down reunion where everyone feels welcome. We felt the downtown venue would work best for everyone.
PERSONAL CHECKS ARE WELCOME!
Donations, in the form of personal checks (payable to THS1982 Reunion and no processing fee), may be sent to the following address:
THS1982 Reunion
Mike Morrow, Treasurer
309 Heights Ave
Tullahoma, TN 37388
A Venmo account (@THS1982) has also been created to accept donations/payments--so we can rent the venue, purchase event insurance, rent a large tent, chairs, tables and provide a down payment for food, beverages and music. Please send check, Venmo your donations to our reunion account @THS1982 or donate through this website (top right of this page). Venmo is a better e-payment as this website (Class Creator) takes a larger transaction fee out of your donation amount. Be advised: you must have Venmo account to use Venmo to make a payment.
We already have almost $500 in costs just to reserve venue and purchase insurance. Admission cost night of reunion will depend on amount of expenses we still need to cover.
Venue Rental Agreement/Fee--PAID
Venue Entertainment/Liability Insurance Fee--PAID
Tent Rental (to cover the area in the event of inclement weather)
Tables/Chairs Rental Fee
Food
Beverages
Misc...
Check back frequently and please share this news with classmates! We will share more details soon and look forward to seeing everyone! Special thanks to Carrie Galigher Newton and our committee for securing the venue.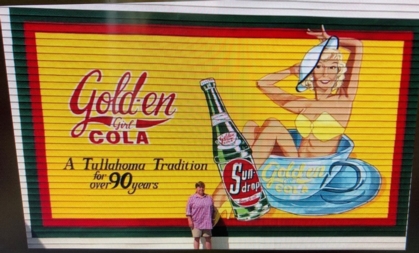 PLEASE STAY IN TOUCH!!!
Help us to continue to spread the word about our class reunion and communications... word of mouth; this website (www.THS1982.com); Facebook (Tullahoma High School Class of 1982) & Twitter (@THS1982Alumni).
Email us at THS1982alumni@gmail.com if you have any questions or change your address or any other contact information.
Sincerely,
Your THS 1982 Class Officers

Stan Welch
Patrick Prosser
Mike Bivins
Mike Morrow